¡10th Anniversary Tapas! event to celebrate the first decade of Scholars Latino Initiative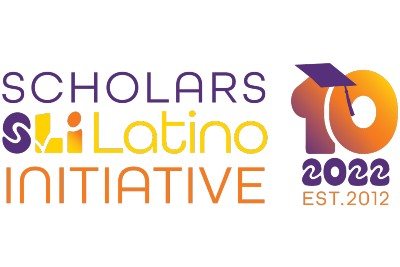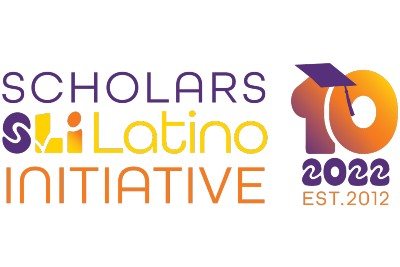 The Harrisonburg-based nonprofit Scholars Latino Initiative celebrates its first decade with an event named ¡10th Anniversary Tapas!
The event will take place at Sunny Slope Farm in Harrisonburg from 5-9:30 p.m. on Sunday, October 9.
The evening will feature get-togethers over various heavy hors d'oeuvres, locally sourced wines and beers from Three Notch'd Brewing Co.
"This celebration will reflect the richness of Latino foods and cultures in our community," said Sylvia Whitney Beitzel, event planner and SLI board member. "It will also be an opportunity to reflect on the impact that SLI and its supporting community have had on SLI scholarship students."
There will also be a live musical performance by Lua Project and salsa and bachata dancing led by Phillip Fusaro.
SLI's mission is to support high school Latino/a/x students with college access through rigorous academic challenges, leadership development, scholarships, and supportive mentorships. SLI scholars experience unique circumstances as in many cases first-generation students; as talented but often invisible individuals; as children from disproportionately underfunded and disenfranchised families; and as members of a growing population in Virginia and the United States that is underrepresented on college campuses.
Through collaborations with public school teachers and faculty, staff and student mentors at local universities in Harrisonburg, Richmond and Winchester, SLI provides college access opportunities throughout high school, as well as financial support for academic success.
Since 2012, SLI has provided over $431,000 in college scholarships, computers, and dual-enrollment tuition assistance.
Its alumni have attended 21 colleges and universities.
"SLI understands how difficult it is for Latin American families to contribute to their children's education and provides new opportunities for Latinx students who face challenges during the college process," said Janefer, a scholar. of SLI graduated from Harrisonburg High School this year and will now be studying biology. and Medical Spanish at James Madison University. "SLI opens new doors not only by helping us pay for our dual-enrollment tuition for college credit while in high school, but also by challenging us to serve the community without receiving anything in return. It is our choice to help, and we do so with great love and dedication.
The original SLI was founded by Peter Iver Kaufman and others in 2001 at the University of North Carolina at Chapel Hill. In 2008, Kaufman introduced SLI to the University of Richmond and then to the Shenandoah Valley, where this organization was incorporated in 2012 and became a 501c3 public charity. Kaufman continues to serve as program director for SLI in Richmond.
This outdoor family event is best suited for ages 12 and up.
Tickets are available at vasli.org/tapas until September 20.