Black Mortgage Applicants In Charleston Turned Down Twice As Often As White Borrowers | New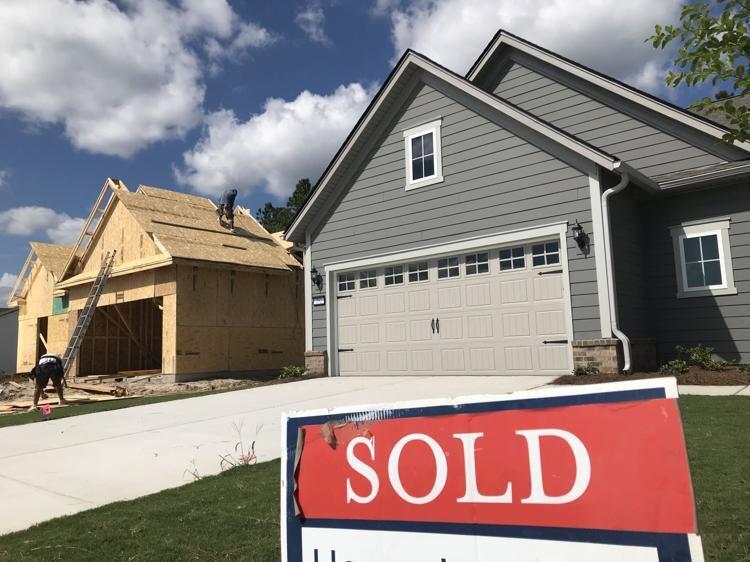 Black mortgage applicants in the Charleston area are twice as likely to be turned down as white borrowers with similar qualifications, according to a new analysis of federal loan records.
The analysis, conducted by nonprofit newsroom The Markup, found that racial disparities in mortgage lending spread across the country, but the lowcountry divide is particularly prominent.
The markup identified 71 metropolitan areas where the difference in approval rates between black and white applicants of similar qualification was statistically significant. The Charleston area had a greater disparity than two-thirds of them. Locally, black applicants for conventional mortgages were 2.2 times more likely to be rejected than their white counterparts.
A survey by the nonprofit journalism association The Markup – with a story and data distributed by The Associated Press – found that lenders in 2019 were more likely to turn down home loans to people of color than white people with similar financial characteristics, even when they are vetted. for the newly available financial factors that the mortgage industry has said in the past would explain the racial disparities in lending.
Elsewhere in South Carolina, borrowers in Columbia and Florence faced even greater disparities.
The analysis took into account 17 variables specific to each borrower and the loans requested. It was adjusted based on applicants' income, the amounts they were looking to borrow, and the value of the properties they wanted to buy. It also took into account the amount of debt of the applicants and the amount of the loan requested against the home appraisal.
Even so, the differences between the borrowers could not explain the racial disparities.
The discovery came as no surprise to Otha Meadows, president and CEO of the Charleston Area Urban League, which promotes homeownership. The nation's property gap has its roots in discriminatory policies that have prevented generations of black families from buying homes and accumulating wealth.
That often means homebuyers of color get worse loan terms, Meadows said.
But while many barriers to homeownership represent echoes of past policies, he added that history could not fully explain the disparities. In his view, that leaves an explanation: "overt discrimination".
Years ago, the Local Urban League published reports on the divergence in mortgage approval rates in Charleston. The group found in 2014 that the number of loans given to black families was disproportionately low. And he wrote that the data suggested that lenders were engaged in a modern version of redlining, what researchers call the federal government's post-war practice of refusing to insure home loans in neighborhoods with bad debt. black residents.
Even when minority applicants are approved for loans, problems can arise. In 2017, for example, the U.S. Department of Housing and Urban Development sued Bank of America after the bank allegedly offered different loan terms to two people – one Hispanic and one not – who walked into a branch in the 'James Island and pretended to ask for loans with identical finances. (Bank of America paid over $ 400,000 to settle, but denied any wrongdoing).
"There is still very significant discrimination in the decisions that are made around people of color. … I think it's happening day in and day out, and the reason we haven't seen the needle move significantly is because of that fact alone, "Meadows said. "There is something wrong here. "
When clients looking to buy a home come in contact with Brandon Silvers, a real estate agent in Charleston, most already have pre-approved for a mortgage. Perhaps as a result, he said, he generally has more white clients than blacks.
Earlier this year, Silvers gave a presentation to residents of Eastside on the history of discriminatory housing policies in the United States and how they have widened the homeownership gap. Over time, he realized that its closure would require a more active approach.
This could help individual families and the communities they live in, he explains: Home ownership can help families build wealth, which, in turn, could help pay for education or take out a new one. business. It could also give black residents a more active role in shaping development in Charleston.
Thus, with Charleston Black Lives Matter, he launched the Black Charleston Real Estate Club. The first meeting took place on August 26.
To reach Thad moore at 843-937-5703. Follow him on Twitter @thadmoore.