"Chicago Tonight" in your neighborhood: Pullman and West Pullman | Chicago News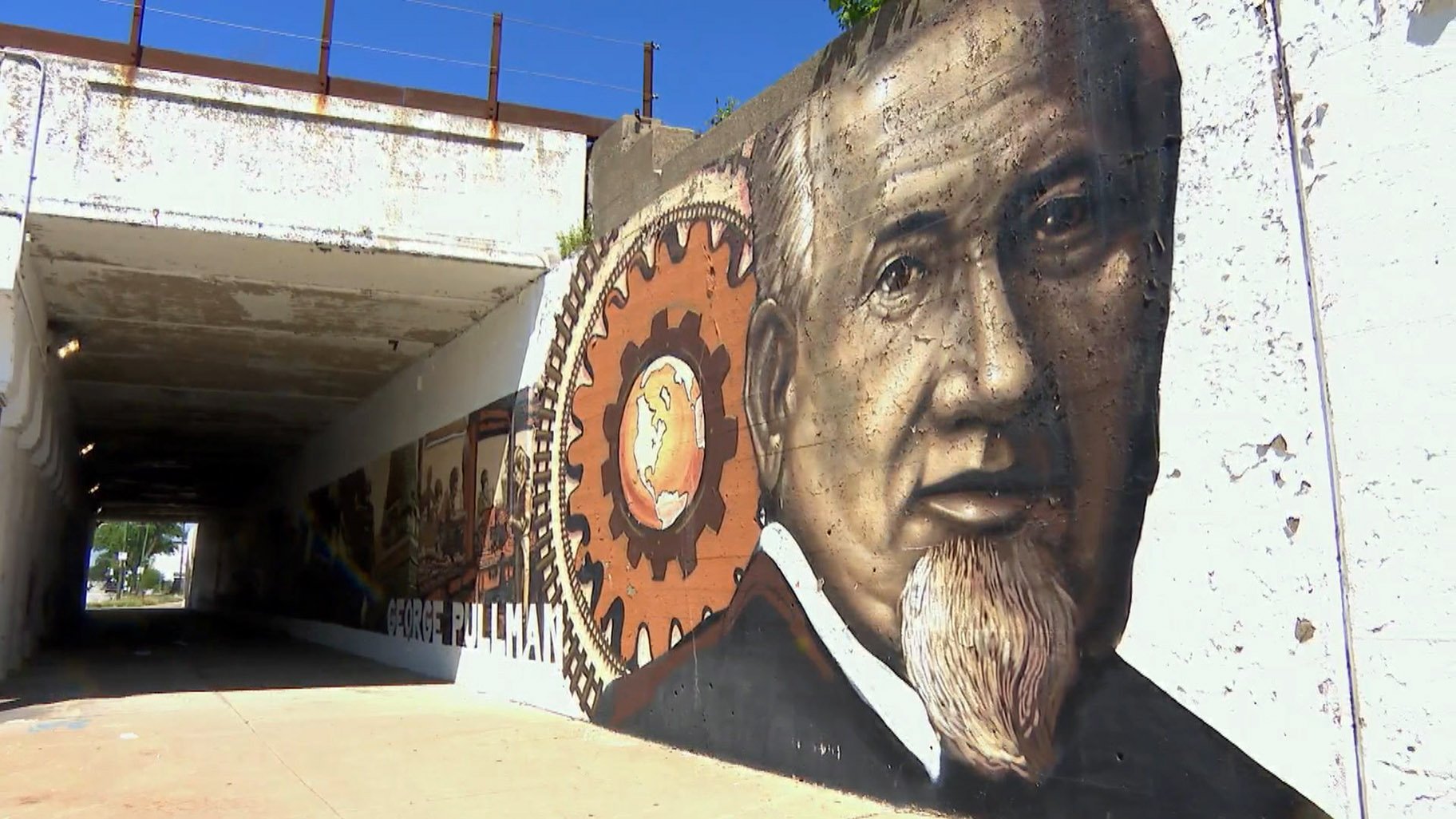 Chicago's Pullman and West Pullman neighborhoods were once industrial communities where workers lived and worked.
Neighborhoods on the Far South Side have since experienced an economic downturn, but over the years people have pushed for growth to improve the quality of life.
The former Pullman factory, the city's first national monument, recalls the American labor movement, but also the struggle to create change.
Interactive map: More information on our community reporting series
When the family of West Pullman resident Shomari Nicholes moved to the area, his wife was passionate about turning a vacant lot into a community garden.
"Many of these lots have been overgrown for decades. One of the things we noticed was that once we cleaned this one…people kept stopping like someone was doing something! The excitement around that translated into more support and more passers-by stopping and asking questions, and we started to feel like we were making a difference," Nicholes said. This idea germinated in the We Sow We Grow project.
Nicholes says the mission is to engage people by teaching them how to grow food and ultimately build community. They are currently working on expanding and transforming three more empty lots at 120th and Union into more garden spaces, as well as areas where people can gather and learn through classes and summer programs. .
"It's not just about sprucing it up. That's obviously part of it, but more than that, it's to see something grow – there's something about it, when you see it, you're like, "Oh my god, it's possible here."
(WTTW News)

On the same block, Habitat for Humanity Chicago works with families to become homeowners.
The organization has been around since the 1970s and since 2012 has focused on West Pullman.
"We were actually starting with 16 lots," said Habitat's Jennifer Parks. "The plan was to build these 16 lots, and as we got more involved in the work here in West Pullman, we decided not only that we wanted to do these 16 lots (but) we wanted to build and invest in the wider community. There are many great assets at West Pullman. We thought we could have a bigger impact here if we did more than the housing we do.
This is a hands-on effort where buyers help build their home from the ground up while taking classes to learn the homeownership process.
The organization then offers loans and a stable and affordable mortgage.
A house can cost as little as $200,000.
Parks says that when they are finished, 38 homes will be built in the area. She emphasizes that the work they do begins with residents with the goal of developing and integrating new housing opportunities.
"One of the things we are trying to work on is (to) better diversify neighborhoods. It is a predominantly African American neighborhood, over 90% African American. And yes, we also see parts of West Pullman in terms of Latino representation. We would like to expand on that in terms of the development of different races, ethnicities, incomes in this neighborhood.
(WTTW News)

In addition to increasing the number of owners, Ald. Anthony Beale (9th Ward) wants to see increased economic development and a focus on public safety in the next city budget.
"The prevention of violence [is] one of the most important things we need to make sure we keep funding and doubling down. We have a lot of great programs here," Beale said. "Having a community center, creating online jobs and working with violence prevention programs is how we're going to tackle the issues we're having."
Video: Watch our full interview with Anthony Beale
---
The population of West Pullman and Pullman is predominantly African American, but it wasn't always that way.
Residents remember neighbors of German, Italian and Polish ethnicity.
Resident Antoine Dobine remembers when the neighborhood was booming. Now he is working to bring it back.
He has dedicated his work to helping youth and families in the far south communities of the South Side by creating sports programs and now leads Hands Around The 100s, a movement to uplift youth and help residents.
"Actually, you have a lot of single-family homes here… run by moms. Moms have to work two jobs. Who's home watching the kids? Nobody," Dobine said. "I created a program to say hey, I'm going to take the young kids and…keep them busy while mom is at work. …I grew up outside of my neighborhood and spread all over South Chicago.
Antoine's wife, Nina Stoner-Dobine, says the closure of schools in 2013 had a drastic impact on neighborhoods like West Pullman.
Now their goal is to tackle issues like gun violence by giving young people the simplest ingredient.
"Caring for a child, you have to have that passion and that love," Stoner-Dobine said. "That's all they want is that love, that understanding, not to be judged, just loved."
Dobine also partnered with local resident Lakeisha Bell, founder of Elements of Life Coaching, to form Women of West Pullman, an initiative to bring moms together by creating action plans to help improve neighborhoods. They are currently working on a block party.
"The block party that we have is almost like our ship is going through different blocks, letting people know… that we're here," Bell said. "We want to provide you with resources and support, a community of people saying together there is no judgment, but how can we meet you where you are. What are your basic needs? What support are you missing? »
Organizer Cleopatra Draper says that among the things the Pullman and West Pullman region needs are: "Better leadership. Resources. Affordable housing. Employability. Soft skills to teach. Most importantly, correcting the exodus from Illinois…which changes with the understanding and definition of true community.
Video: Watch our full interview with Clothier Cleopatra
---
Community Report Series
"Chicago Tonight" is expanding its community reporting. We're taking to the streets to talk with your neighbors, local businesses, agencies and leaders about COVID-19, the economy, racial justice, education and more. See where we went and what we learned using the map below. Or select a community using the drop-down menu. Dots in red represent our COVID-19 Across Chicago series; blue marks our "Chicago Tonight" series in Your Neighborhood.
---