COVID is still here and is killing black people disproportionately | Michel coard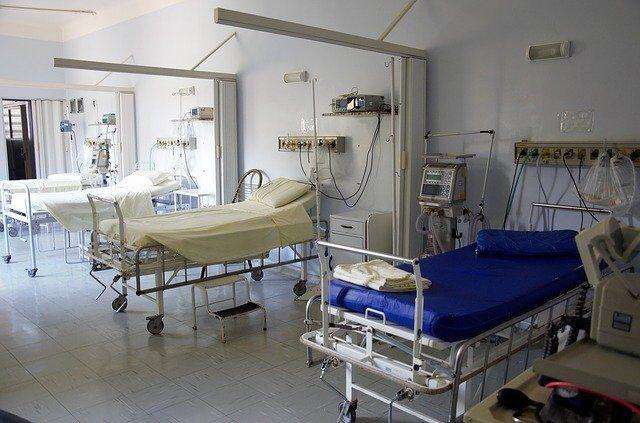 The Philadelphia-based Black Doctors COVID-19 Consortium, founded and led by award-winning and award-winning Dr. Ala Stanford – who is double boarded and certified by the American Board of Surgery in Adult General Surgery and General and Thoracic Pediatrics – points out on blackdoctorsconsortium.com that "African Americans are diagnosed at a disproportionately higher rate than other groups and die from coronavirus at a higher rate than other groups. "
USAfacts.org on September 22, 2020, released a report stating that while blacks make up only 13% of the US population, they account for a whopping 23% of deaths from COVID-19.
This report, citing data from the U.S. Centers for Disease Control and Prevention (CDC), also found that "COVID deaths for blacks and American Hispanics are more than five times higher than whites in some groups. of age. … The death rate for black Americans between the ages of 35 and 44 is more than eight times that of whites of the same age group.
Further, the report adds, "Taking population into account, the death rates of blacks and Hispanics are higher than those of whites and Asians in all age groups, with blacks having the lowest death rates. higher in all cases. "
The National Medical Association, founded in 1895 and representing 30,000 black doctors, points out that "the COVID-19 pandemic has highlighted the existing disparities … in the black community, resulting in a 3.7 times higher hospitalization rate and a death rate 2.8 times greater than the white community.
As reported on ABC News on Wednesday, the delta variant – a potent strain of COVID – "is increasing across the country and accounts for 93% of new cases. The CDC predicts that hospitalizations could triple by the end of the month and that deaths could reach 9,100 per week. "
These statistics relate to America in general. And you know what it means: When white people get a cold, black people get pneumonia.
National Public Radio noted on May 30, 2020 that "Nationally, African American deaths from COVID-19 are nearly twice as high as one would expect based on their share of population. In four states, the rate is at least three times higher. In addition, in 21 states, the death rate from COVID-19 among African Americans "is significantly higher, more than 50% above what one would expect."
And when the delta variant – which is 55% more transmissible than the original virus – is taken into account, things get worse for black people. This explains why, for example, the city's health department released a report in August 2020 noting that "the highest COVID-19 infection, hospitalization and death rates in Philadelphia are among Afro -Americans ".
Every thinking adult in America already knows about systemic racism in every aspect of this nation, which is why it's no surprise that, as Voice of America News revealed in June, this "pandemic has exposed great inequalities. racialism of the country ". This is based on data released by the CDC which "estimates that Native Americans, Latinos, and blacks are two or three times more likely than whites to die from the disease after adjusting for population age differences." And while only 12% of whites under 65 die from COVID-19, the rate is 30% for blacks.
It should also come as no surprise, like David A. Ash, physician and director of the Center for Health Care Innovation at the University of Pennsylvania, and Rachel M. Werner, physician and executive director of the Leonard Davis Institute of Health Economics at the L University of Pennsylvania wrote in the Washington Post in June: "If black patients hospitalized with COVID-19 were treated in the same hospitals where white patients went, their death rate would have been 10% lower. "Wow! Shocking, but not surprising.
This outrageous 10% disparity was based on data from 44,000 COVID-19 patients at nearly 1,200 hospitals in 41 states and DC from January to September 2020.
The CDC released numbers on July 16 consistent with what Ash and Werner found. For example, blacks had 2.8 times higher COVID-19 hospitalization rates than whites and 2.0 times higher COVID-19 death rates.
You might be wondering, as I did, exactly why black people have a higher COVID-19 death rate. Is it because some hospitals are maliciously plotting to mistreat black patients? The two learned doctors do not necessarily say. Instead, as they thoughtfully wrote,
"Black patients have higher COVID-19 mortality because they go to different hospitals than white patients. It's not that some hospitals care worse for black patients than white patients; is that some hospitals have worse outcomes for black and white patients. And black patients disproportionately go to hospitals where outcomes are worse for all.
"There are many forces coming together to create this situation, but the common thread is racism. Decades of residential racial segregation have concentrated blacks in some areas and whites in others. Redlining, which has limited mortgages in black neighborhoods over the past century, has reinforced and deepened residential segregation. "
As bad as things are across the country regarding COVID-19, it is a completely preventable disaster because it is an "unvaccinated pandemic". As very impressive and transparently credible Dr Anthony Fauci made clear, in July unvaccinated people accounted for over 97% of recent hospitalizations related to COVID-19. And in June, Andy Slavitt, the former senior pandemic advisor to President Joe Biden's COVID-19 response team, said unvaccinated people accounted for 98% to 99% of recent COVID deaths. -19.
As of this writing, August 6, there were 36,406,970 cases of COVID in the country and 632,535 deaths. In Pennsylvania it was 1,233,876 and 27,898. And right here in Philadelphia it was 158,129 and 3,780. Speaking of Philly, as the Department of Health pointed out, there is a " high risk of community transmission ". In other words, COVID has a high chance of catching and killing you unless you do the following:
1. Get the hits. As encouraged by all major black medical organizations including (but not limited to) the National Medical Association, the National Black Nurses Association, the Society of Black Academic Surgeons, the Association of Black Women Physicians, and the Black Doctors COVID Consortium, you have to get vaccinated, just like they got vaccinated. I trust them. And you should too. This is not a Tuskegee syphilis experiment. And whoever says it is an idiot or a liar or both. As a result, ignore stupid and deceptive (as well as selfish) anti-vaccines. If it were theirs, the Spanish flu, polio, mumps and measles would still be relevant. By the way, as CDC director Dr Rochelle Walensky confirmed on July 16, America's death rate from COVID-19 is steadily increasing for the first time in months – although it is easily preventable. . And the wealthy, educated, white MAGAts who broadcast and host a so-called far-right news channel know this, which is why they got shot early on. But they keep telling the poor uneducated white MAGAts who recklessly watch this fascist channel not to get those same shots.
3. Avoid indoor gatherings when possible.
4. Maintain social distancing.
5. Wash your hands frequently.
Be careful, black people. Be careful, black people. No one will save us except us.
Oh, before I forget, I have to rectify those who say, "I don't get shots because I know someone who has had them and still has COVID." Uh. OKAY. Well, I know someone who wore a seat belt and was injured in a car crash anyway. And I know someone who used an umbrella during a storm and got wet again. But just as a seat belt dramatically reduces the chances of serious injury, and umbrellas greatly reduce the chances of seriously getting wet, COVID-19 vaccines (along with other precautions) dramatically reduce the chances of seriously dying.
Michael Coard, Esq. can be tracked on Twitter, Instagram and its YouTube channel as well as on AvengingTheAncestors.com. His program "Radio Courtroom" can be heard on WURD 96.1 FM or 900 AM. And his show "TV Courtroom" can be seen on PhillyCAM / Verizon Fios / Comcast.
The opinions expressed in this column are not necessarily those of the Philadelphia Tribune.