In Orlando, Hispanic Residents Spend More on Rent Than Anywhere in the Country national news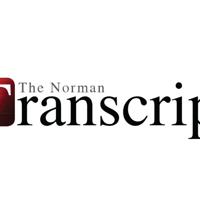 Estafany Londoño considers herself one of the lucky ones. At the height of the pandemic, the 24-year-old had to find new accommodation.
"A lot of the places I looked at were small apartments for that much money," said Londoño, an educator with a master's degree in sociology.
Hispanic residents of the Orlando metro pay a higher percentage of their income in rent than anywhere else in the country, according to a study by real estate site Zillow. The average Hispanic household pays more than 42% of its income on rent in the Orlando metro area, compared to 34.9% for black households and 29.7% for whites.
Rents have risen across the country, with vacancy rates reaching their lowest level since 1983. However, "Florida was really overfed during the pandemic," said Jeff Tucker, senior economist for Zillow. A massive influx of new residents has put pressure on the housing and rental markets.
Rents have exploded this year. The average rent in Orlando is $ 1,712 for a one-bedroom apartment, according to ApartmentList.com. This represents an increase of over 27% compared to last year.
"It can be very difficult to follow," Tucker said, noting that there is often a disparity between the incomes of locals and those of new residents.
But while affordability is an issue across demographics, it lands hard on Latino immigrants and their families in the beautiful city.
Marucci Guzman, executive director of Latino Leadership, said the problem starts with wages.
"When you have a community whose income is lower than their counterparts and the rent is the same for everyone, obviously a greater burden will be on their household," she said.
Guzman calls Hispanic residents "over-represented" in the service industry. She recalls a recent visit to a hotel in the area where she saw that the majority of the workers were Latinos. "If it weren't for the Hispanic employees, this engine wouldn't work," she said.
Tucker agrees the problem comes down to wages, noting that Hispanic households in Orlando actually tend to pay lower rent on average than other demographic groups, even though it still represents a larger share of their income. global. "What this means is that these households are struggling to pay more bills," he said. "This makes household finances very fragile and makes them vulnerable to unforeseen expenses. "
The issues go beyond the types of jobs people take on, according to Guzman, who points out that Hispanic women are on average paid less for the same work than other demographics. "There are systemic issues that have affected the ability of the community to move forward," she said.
One of these issues is also a language and customs barrier that can prevent people from buying homes when mortgages are cheaper. "It's a cumbersome process for someone who speaks English and has the advantage of having lived here," Guzman said. "The way you buy a house here is different than in the countries that many of these people come from. We take it for granted that people even understand the process.
It's a problem Londoño recognizes with his father. "Any kind of application, it needs help with that," she said.
And these problems exist even when house prices haven't hit all-time highs like Orlando did this year. "Right now, the supply of affordable housing is so limited that you can't even compete with the investors who gobble up housing," Guzman said.
Guzman, whose organization focuses on health care, found that lack of housing affordability led to an increase in COVID cases among Hispanic households during the pandemic. "When you have two or three generations sharing a home, you are obviously going to transmit COVID more within your household," she said.
Londoño and three roommates eventually found a four-bedroom house to rent in east Orlando. Londoño pays $ 480 a month for his room. "I feel like I got a good deal," she said.
But Londoño said safety was one of her concerns when living with roommates. "Having to live with people is so personal," she says. "You have to live with people with whom you feel safe. "
This security can also be the absence of abuse. Gabriella Rodriguez is the Executive Director of QLatinx, an organization that works with members of the Hispanic LGBTQ + community. She said high rents prevent people from emerging from domestic violence situations.
"Sometimes you have to save yourself if you live with family or people who oppose your way of life," she said. "It created a barrier for people to feel safe. "
Guzman says education initiatives in the Hispanic community on buying a home would make a big difference. She also suggests changing policies to give people credit for rental history when they apply for a mortgage.
Ultimately, Guzman says, if housing affordability issues are not addressed, they will lead to other expenses, ranging from rising health care costs to deteriorating neighborhoods. "We will all end up paying for it," she said. "Whether we pay up front or at the end, we are a community. We are our neighbor's keeper.
© 2021 Orlando Sentinel. Go to orlandosentinel.com. Distributed by Tribune Content Agency, LLC.
Copyright 2021 Tribune Content Agency.