Legacy of Redlining continues to ravage communities of color | Chicago News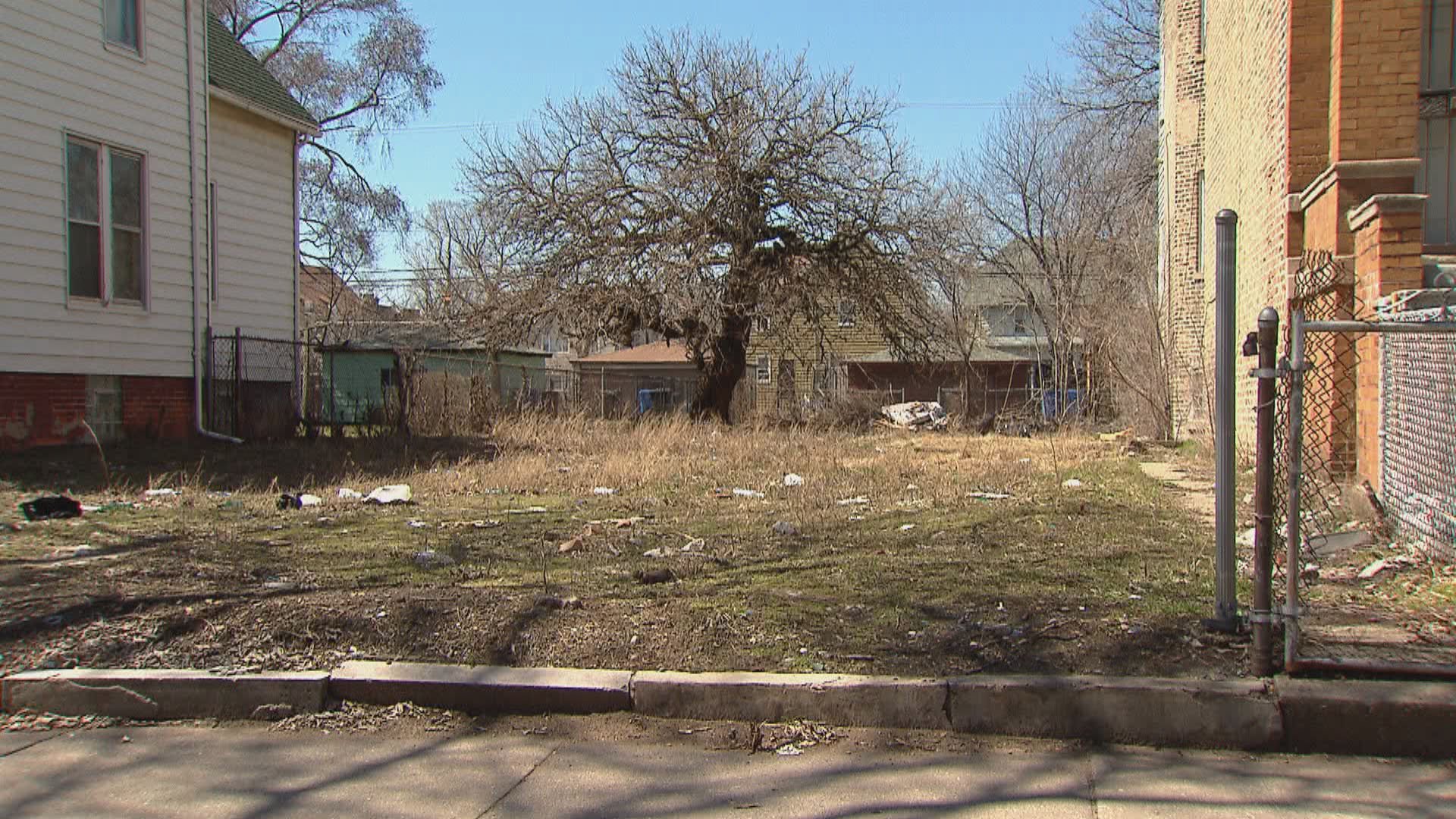 Vacant lots and abandoned homes have long plagued black and brown communities on the south and west sides of Chicago. They are a stark and visual reminder of the disinvestment these communities have suffered.
And though abandonment and neglect spread like a cancer to undermine the economy of neighborhoods and entire communities, the cancer itself was largely man-made.
This is clear from a new study titled "Maps of Inequality: From Redlining to Urban Decay and the Black Exodus" from the office of Cook County Treasurer Maria Pappas.
The report notes that the vast tracts of vacant land and derelict buildings that plague communities of color are the result of deliberate government policy that has discouraged lending to these areas.
"Government-sanctioned redlining in the 1940s led to today's urban decline in many black and Latino communities," the report said.
Read more: "Urban Decay" Created by Segregation Fueling Poverty and Population Loss on South and West Sides: Study
Asiaha Butler, executive director of the Resident Association of Greater Englewood, or RAGE, says the report comes as no surprise to her. She notes that in her community of Englewood, about half of the homes are vacant.
Butler also notes that many people who participate in scavenger sales — the process by which tax-delinquent properties are auctioned off — have no real interest or connection to the community, compounding the vacancy problem.
In 2022, there were 509 scavenger sales in Englewood alone.
"We have scavengers preying on communities like ours and because of what's happened in the past, they know we're a vulnerable community because of redlining," Butler said. "They know it's a vulnerable community because if you look at everything in a gated community, it's not just a house…but the investment eventually goes away. Eventually, the companies disappear. Eventually, schools close. And so it's a trickle down effect on all of that.
Not only would Butler like to see all scavenger sales stopped, but she'd also like to see some form of redress for owners who have suffered disproportionately, perhaps in the form of a tax exemption.
Geoff Smith, executive director of the Institute for Housing Studies at DePaul University, says he was also not surprised by the new report.
"There's a history of divestment in cities across the country," Smith says. "This story of divestment was at least in part the product of geographic discrimination like redlining and other practices that lead to segregation, divestment, and then the negative effects of that – one of which is population loss and an increase in tax delinquent properties that manifest themselves in the treasure sale.
Smith says that to reverse the economic impact of redlining and divestment, you need a comprehensive and sustained approach.
"Not just investments in amenities, but some kind of long-term overall strategy that builds on existing community assets, involves the participation and buy-in of long-time residents, and focuses on sustainable investments. long term," Smith said. .
But where will this investment come from?
Butler says this needs to be the kind of comprehensive approach used to fight the COVID-19 pandemic.
"So just the way the state, county, and city have responded to the pandemic… They're going to have to come together again for this with the community around the table," Butler says. "I would definitely say I don't know if I would trust the government to do it themselves, because they are the ones who created the problem."
---
FIRST: Segregation is part of WTTW's award-winning multi-year multimedia initiative focused on ffirst-hand perspectives of people facing critical issues in Chicago.
Throughout 2022, WTTW's FIRSTHAND: SEGREGATION will put a human face on the impact of racial divisions on individuals, the city and our region through a documentary series, expert talks, text and visual journalism in partnership with South Side Weekly and the Invisible Institute, and community discussions and engagement in partnership with the Folded Map Project and the Metropolitan Planning Council. Visit the website (www.wttw.com/firsthand) to explore the project.
---