Mankato Receives Funding for Affordable Housing for the Sixth Consecutive Year | Local News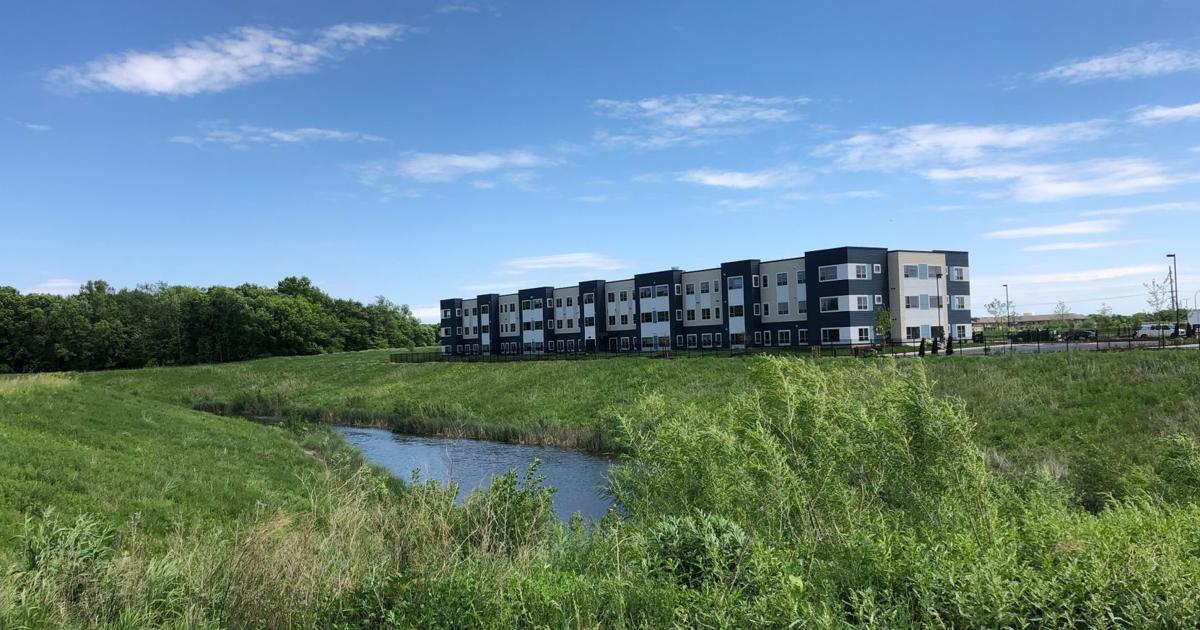 MANKATO – Mankato's winning streak has reached six years in the annual competition for millions of dollars in government funding to provide more affordable housing.
The Minnesota Housing Finance Agency approved $5.8 million in direct funding for a 64-unit apartment building for low-income seniors and $200,000 to help about 10 low-income Blue Earth County residents purchase their first home.
Grants are needed now more than ever, according to Minnesota Housing Commissioner Jennifer Ho, who on Friday announced $240 million in project selections to create and preserve more than 1,400 affordable apartments and homes across the state.
"The need for more housing at lower prices has only intensified during the pandemic," Ho said.
Rising construction costs are forcing private developers to focus on apartment projects with maximum revenue potential – those aimed at tenants who can afford high rents.
The winners of the 2021 application round included an unprecedented number of new apartments reserved for people whose incomes do not exceed 30% of the median income in their area. Unit rents will be at a level that would not generate enough revenue to pay construction costs without government subsidies, she said.
Ho specifically mentioned Mankato's Lewis Lofts project as one of seven in the state that will provide those heavily discounted rents.
The 64-unit apartment building – which will be built starting this fall just north of Cub Foods West and restricted to tenants 55 and older – will have 20 units for the 30% of tenants. The remaining units will have affordable rents for tenants earning no more than 50% and no more than 60% of the region's median income.
The $5.5 million for Lewis Lofts, plus a $2.1 million short-term loan, comes from state-approved housing infrastructure bonds to spur construction of affordable housing in Minnesota in beyond what could be done just with the federal tax credits traditionally used for these types of projects. Governor Tim Walz, speaking at the presentation, highlighted this funding.
"Thanks to all of the legislative leaders, we can say 'yes' now to more communities across the state with more funding than ever before," said Walz, who is proposing an additional $250 million for the program in his supplemental budget. from 2022. . "Federal resources alone don't allow us to do this.
Even with the additional state funding, far more applications were denied than approved due to budget constraints, according to Ho.
The agency also funded some projects at a lower price than asked, including $205,000 to the City of Mankato Economic Development Authority to provide grants to low-income tenants trying to buy their first home. .
City leaders were hoping to help 20 first-time homebuyers with financing to bridge the gap between the price of a home and the amount of private mortgage they can get. The agency split that $410,000 request in half and also reduced the income level applicants would be eligible for — from 115% of the region's median income to no more than 80%.
With the funding reduced, the program is expected to close the gap for 10 homebuyers in Blue Earth County, according to a memo to the agency's board.
"The proposed project will also further the Agency's strategic goal of making homeownership more accessible," the memo said.
"The Greater Mankato area has 51% renters with an income below $35,000 and nearly 52% renters paying more than 30% of their income in rent. As such, they are unable to save for necessary down payments and closing costs. Affordability Gap funding will be used to help credit-qualified tenants access homeownership.
Minority applicants will be targeted to help narrow the property gap between non-Hispanic whites and families of color, which is one of the largest in the nation, according to the memo: "Mankato EDA will engage organizations working with households of color to promote home ownership as well as culturally appropriate homebuyer education classes. The additional gap assistance with affordable first mortgages can help households become stable and build wealth.
While the homeownership program could change the lives of 10 families, the multi-family apartment buildings being built in Mankato with state and federal grants are having a more widespread impact. Since 2016, the Minnesota Housing Finance Agency has approved grants for the construction of apartment buildings totaling 318 units in Mankato — nearly all with controlled rents and restricted to people who meet income requirements. Funding was also provided for the renovation and preservation of 77 other existing apartments for low-income tenants.
It started in 2016 with Dublin Crossing (50 units) just north of Madison East Center. The local winner in 2017 was the 60-unit Rosa Place project near Rosa Parks Elementary School. In 2018 it was Dublin Heights (45 units) adjacent to Dublin Crossing.
In 2019, Colonial Square Apartments – a former 77-unit dormitory on Ramsey Street – received funding to renovate the entire building, parts of which were over 100 years old, and ensure it would continue to be reserved for low income tenants. .
The last two approvals were for "The Neighborhood" – the ambitious project on vacant city-owned land near Cub Foods West. In 2020, developer Cohen-Esrey Development Group secured grants for the 48-unit Sinclair Flats building on the east side of the 5-acre lot, all but 10 of which will be rented to income-eligible tenants. With approval this week, Lewis Lofts will be built on the west side of the lot with a row of nine townhouses between the two buildings.
No other communities in the Mankato area submitted applications for new affordable housing apartment complexes in the 2021 competition.