Marion County Mortgage Data Shows Decline in Homeownership, Particularly Among Blacks and Hispanics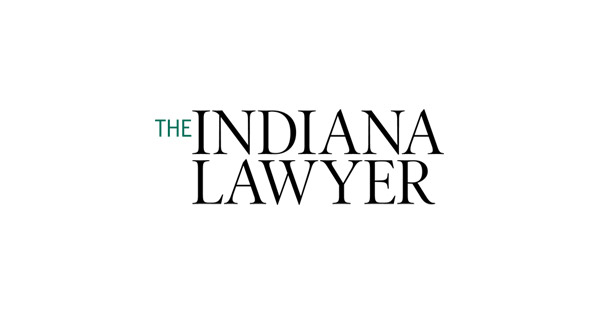 More than 50 years after the passage of the federal Fair Housing Act of 1968, Marion County, the most populous and racially diverse county in Indiana, not only has a high rate of home ownership. lower homeownership than the rest of the state, but has seen a decline in homeownership driven by a drop in the number of blacks and Hispanics buying their own homes, according to a report from the Fair Housing Center of Central Indiana.
The 44-page report, "The State of Fair Housing Report in Indiana: Mortgages in Marion County 2018-2020" was released Monday by FHCCI. It includes a detailed analysis of public data drawn from the information that lenders are required to provide to the federal government under the Home Mortgage Disclosure Act.
Among the results, the homeownership rate in Marion County is 54% overall, which is significantly lower than the statewide rate of 69% and the national rate of 64%. Additionally, homeownership has declined 11.0% over the past decade, even as the number of housing units in the county increased from 2010 to 2019.
The decline in home ownership is mainly reflected among blacks and Hispanics. From 1970 to 2019, the percentage of black homeowners fell from 48.9% to 33.8% while Hispanic ownership fell from 61.1% to 38.8%.
In comparison, for the same period, the rate of homeownership among whites remained largely unchanged at around 64%. Additionally, Asians recovered from a previous decline in homeownership to 46% in 2019, roughly equal to the 1970 rate.
"It is very disappointing that homeownership has not improved over the past 50 years now (since the passage of the Fair Housing Act)," said Amy Nelson, Executive Director of FHCCI . "The Fair Housing Act was passed in 1968 and yet here in Marion County we have seen very little improvement in lending during that time. "
Over the past three years 2018, 2019 and 2020, the mortgage origination rate has actually increased to its highest level in a decade, from 46.3% in 2011 to 55.0%. However, the FHCCI report shows that not all benefit from the increase in lending.
Data shows that of the 74,015 mortgages approved by Marion County's top 50 lenders from 2018 to 2020, 76.5% were for white people. In comparison, 12.7% of mortgages were made to blacks, 4.6% to Hispanics and 5.9% to Asians.
The report links the disparity to "generations of intentional and discriminatory housing practices that have denied mortgages to Americans because of their race, color, ethnicity and sometimes religion." These practices included directing people of color to less desirable neighborhoods, consolidating poverty through the creation of project-based public housing, and "flooding neighborhoods of color with toxic and unsustainable subprime mortgages. Which often led to foreclosures.
In addition, redlining, the practice of placing certain races, ethnicities and religions in specific neighborhoods, continues.
As the report points out, the loss of property impacts generations. Individuals and families stranded by mortgages cannot access the "essential wealth creation tool" of property, and neighborhoods cannot thrive with owner-occupied homes.
The report compiles and dives into the loan information from the Home Mortgage Disclosure Act. Statistics are provided on the number of mortgage applications, refusals and creations and are then broken down by racial and ethnic groups.
He concludes that Marion County has a "mortgage discrimination problem" and calls on federal regulators to maintain fair lending practices and hold lenders accountable. In addition, the report also affirms the need to make loan data publicly available so that communities can know what their mortgage lenders are doing.
"We really wanted to create a report for the user," Nelson said. "There are so many reports published each year that are aimed at lenders. We wanted a report that a user who is working, caring for their children, could retrieve the section and see the performance of their particular lender.