Opinion: The scourge of generational gun violence | Chroniclers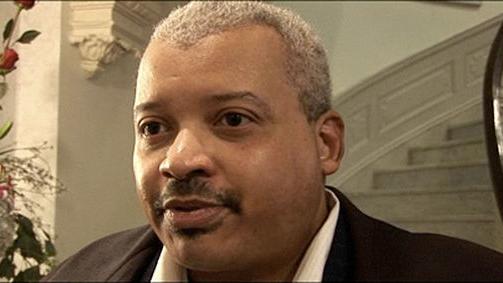 More children in Chicago have been shot this year than have died from the coronavirus in the United States.
According to the Centers for Disease Control and Prevention, 214 children died from COVID-19 in 2021. In Chicago, 261 children under 18 were shot dead in early September.
Do we hear about it in the 24-hour cable news? Don't think so.
Most of the child victims of gun violence in Chicago are black, and many are caught in the crossfire daily between rival gangbangers, a familiar tale, indeed. Most of the authors are also black.
Where is the mass indignation?
Answer: These incidents do not involve the police.
Some more frightening numbers.
Last year, Tom Winter, investigative correspondent for NBC News specializing in law enforcement and counterterrorism, reported on Twitter that for the month of July 2020, every person shot dead in New York (100 in total) was a person of color, according to the NYPD. In June 2020, 97% of victims were people of color. It's mostly black and Hispanic folk.
As Mary Mitchell, a black columnist for the Chicago Sun-Times, wrote a few months ago with great insight: "When a white cop unjustly kills a black or dark person, we demand justice. But many of those same people who make the most noise ignore the reality that blacks and brunettes are being killed by gun violence on a daily basis. "
In other words, when the perpetrator is seen as part of said community, the concern and outrage is tempered. When the abuser is viewed as a "stranger" – that is, the police or white people – the unbridled passions and visceral reactions are often exaggerated. That's when we see the buildings on fire and the ridiculous riots.
Mayor Lori Lightfoot proposed to sue Chicago gangs and seize their assets, in effect using the Racketeer Influenced Corrupt Organizations Act (RICO) statutes, which targets ill-gotten gains of criminals. But she faced resistance from young Black Chicagoans.
In the United States, wealth can be generational; well, violence too.
All these facts, figures and anecdotes are reminiscent of August 1979. It was then that Ebony magazine published a special edition with the thunderous title "Black on Black Crime". An introspective subtitle offered a little hope: "The causes, the consequences, the remedies".
That hope could have been dashed 42 years later.
The Trace, an internet publication that focuses solely on gun violence, offered a summary of how the residential 'red line' has played a major role in the ugly legacy of generational violence, the website referring to. a thorough and timely analysis of the Philadelphia Inquirer. His package focused on the evils of the "red line," which is essentially the system of using race and geography as determining factors in the makeup of neighborhoods.
The Inquirer published a masterful set of stories, charts and tables that documented the violent history of 57 city blocks. And you know, if these blocks of violence are true for Philadelphia, the same can be said of all major American cities.
The Inquirer wrote: "In the 1930s, the federal government oversaw the creation of racist scorecards that viewed sections of cities as 'dangerous' or 'in decline' based primarily on the presence of communities of color. Residents of these "red" neighborhoods had limited access to mortgages, which resulted in divestment and poverty in black and Latino neighborhoods. "
Also, call it generational decomposition.
However, is there more to the story?
Like something about personal responsibility, something that most black leaders don't openly discuss in public places.
But Washington, D.C., Police Chief Robert Contee visited in July, expressing concern in a fiery seven-minute rant that many executives would likely like to say publicly, but do not shy away from criticism from the law enforcement, such as Black Lives Matter. .
Contee, who is black, blamed both the justice system and the "bad actors". Speaking to Washington media in the wake of a spooky street shooting involving black perpetrators and victims (captured on video), he walked away with these powerfully terse comments: "I'm crazy about this. It's the same movie when I was a boy growing up here. The real problem is we have a vicious cycle of bad actors doing things, no accountability, and they end up coming back into (the) community.
"But you can't pamper violent criminals. They might not want a job. They may not need services. What they may need is to leave our streets because they make it dangerous for us.
Maybe Chef Contee is on to something, whatever the generation.
Gregory Clay is a Washington columnist and former assistant sports editor for McClatchy-Tribune News Service. He wrote this for InsideSources.com.