SONDERMANN | 16 months and counts until the election of the mayor of Denver | Chroniclers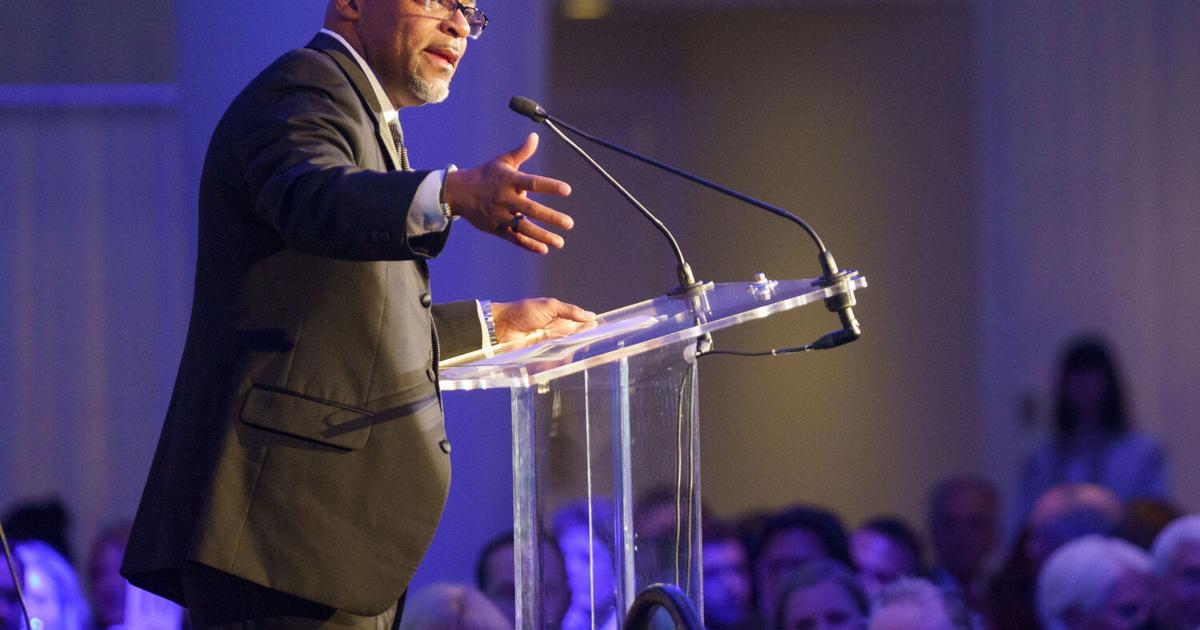 For voters, the election to choose Denver's next mayor still looks on the horizon. For potential candidates and their agents, the time to figure it out and get in the saddle is much closer.
In view of the approval of the recent ballot question, this election was brought forward by one month. Mark your calendars for Tuesday, April 4, 2023, with postal voting starting weeks before.
Even with a big political year by then, it's not too early to start assessing the lay of the land and the potential field.
Most elections are shaped by what happened before, and the 2023 mayoral contest will certainly follow suit. After the ten and a half years of Michael Hancock (nearly 12 years to come), the candidates will compete as much with him as with each other.
With that in mind, market demand will likely be focused on freshness, optimism, and outspokenness. Candidates with a demonstrated problem-solving ability may advance to the lead.
Denver being Denver, a basic level of progressive speech will be required. But that, in and of itself, is unlikely to do the job. This time around, no genuinely ambitious candidate will cite Portland or Seattle as ambitious examples.
Frankness and clarity will be rewarded. If I was still creating political slogans, I might recommend the phrase 'This is wrong' to a candidate willing to tell hard truths about the DIA mess, homeless settlements. ubiquitous, escalating crime, the hollowed out downtown area and an endless monotony of cookie-cutter apartment buildings.
As this campaign draws near, Denver is a tired place – tired of experiencing a restricted pandemic, of course, but also tired of a long list of issues seemingly without progress or improvement. Whether it's a cause or an effect or just a coincidental convergence, Hancock seems a tired mayor with all inspiration long exhausted. His third term will be seen as a decisive argument against third terms.
As a result, energy and hope will be paramount in choosing his successor. During the four decades of municipal elections, Denver has a distinct tendency to replace an insider (McNichols) with an outsider (Peña) with an insider (Webb) with an outsider (Hickenlooper) with an insider (Hancock).
It will not be surprising if this alternating regime is repeated, which would not be good news for some of those who are presumed to be ahead of the potential pack.
But before arriving at this list, this campaign for town hall will come with a new variable and complication. Pushed by all the usual suspects who think increasingly higher limits on campaign contributions is the answer to what plagues our system, the ever-flexible Denver voters passed tough new fundraising rules a few years ago. campaign as well as some public funding.
While the previous limit for a mayoral campaign contribution was $ 3,000, it is now $ 1,000. The limit is a fraction of $ 500 if the candidate opts for matching public funds.
Of course, the predictable effect of this will be to force applicants to spend more and more time raising funds, dictating restricted operations with later starts and, most problematically, further strengthening these spending committees. independent and questionable with much less transparency and accountability.
Three names feature at the top of almost every informed list of likely candidates. They are former Hickenlooper Chief of Staff and Speaker of the House Kelly Brough, Speaker of the House Alec Garnett and State Lawmaker Leslie Herod.
Questions abound about each. For Brough, is a city where growth and congestion has been dominant issues ready to hand over the keys to the Chamber of Commerce? For Garnett, can a white man still be elected in this awakening moment? For Herod, how far does self-esteem and self-promotion go when not one, but two fellow parliamentarians have used the same word to describe her as a possible mayor? This word: "Catastrophe".
In many cases, one can't help but think that the allure of work has less to do with a passion for Denver or a deep interest in municipal issues than with the deadlock in the Democratic ranks and lack of other routes of political ascension. Was there a seat available in Congress, does anyone really believe Herod, Garnett and others wouldn't look there first?
As for other potential candidates, limited-term city councilor Robin Kniech, who has never doubted the smartest person in the room, looks likely to get into the fray. There are rumors circulating that their colleagues Chris Herndon, Debbie Ortega, Jolon Clark and Kevin Flynn may be considering the prize, although there is a good chance that few, if any, will make it to the starting gate.
Former candidates Jamie Giellis, Lisa Calderon and Penfield Tate are weighing their options. For Tate, there are many considerations. He just led the crash of the Hancock administration on the Park Hill golf course. But he's also run and lost twice before.
Another frequently heard name is State Senator Chris Hansen. He is a talented person who has no obvious political place to go. Does Security Director Murphy Robinson take a photo and is there an appetite for a Hancock insider? The names of former Downtown Partnership director Tami Door and Denver Center for the Performing Arts CEO Janice Sinden are mentioned. As business leaders try to recruit one or both, what does that say about Brough?
It's hard to imagine a domain without a serious Latino competitor. But if Calderon and Ortega pass both, who else is there? There is no groundswell for City Clerk Paul Lopez. Lawmakers Julie Gonzales and Alex Valdez both seem better suited to other offices. The name of Police Chief Paul Pazen was mentioned, but it seems quite exaggerated.
Sixteen months before his first election, few would have proposed the name of John Hickenlooper. Don't underestimate the opportunity for someone far from the known pack to always surface and do well. Here's a potential wild card to ponder: national home-voting lawyer and high-profile independent politician Amber McReynolds.
And one final opening observation: municipal elections operate under a different set of rules. When no incumbent seeks re-election, the perceived favorite is in a very vulnerable position. Do not believe me ? Just ask alleged mayors Norm Early, Ari Zavaras and Chris Romer. Kelly Brough will he make a quartet?
Eric Sondermann is a Colorado-based independent political commentator. He writes regularly for Colorado Politics and The Gazette. Contact him at [email protected]; follow him at @EricSondermann