Tampa Bay sports radio host plans to protest Rays' proposed split-season concept | Tampa Bay News | Tampa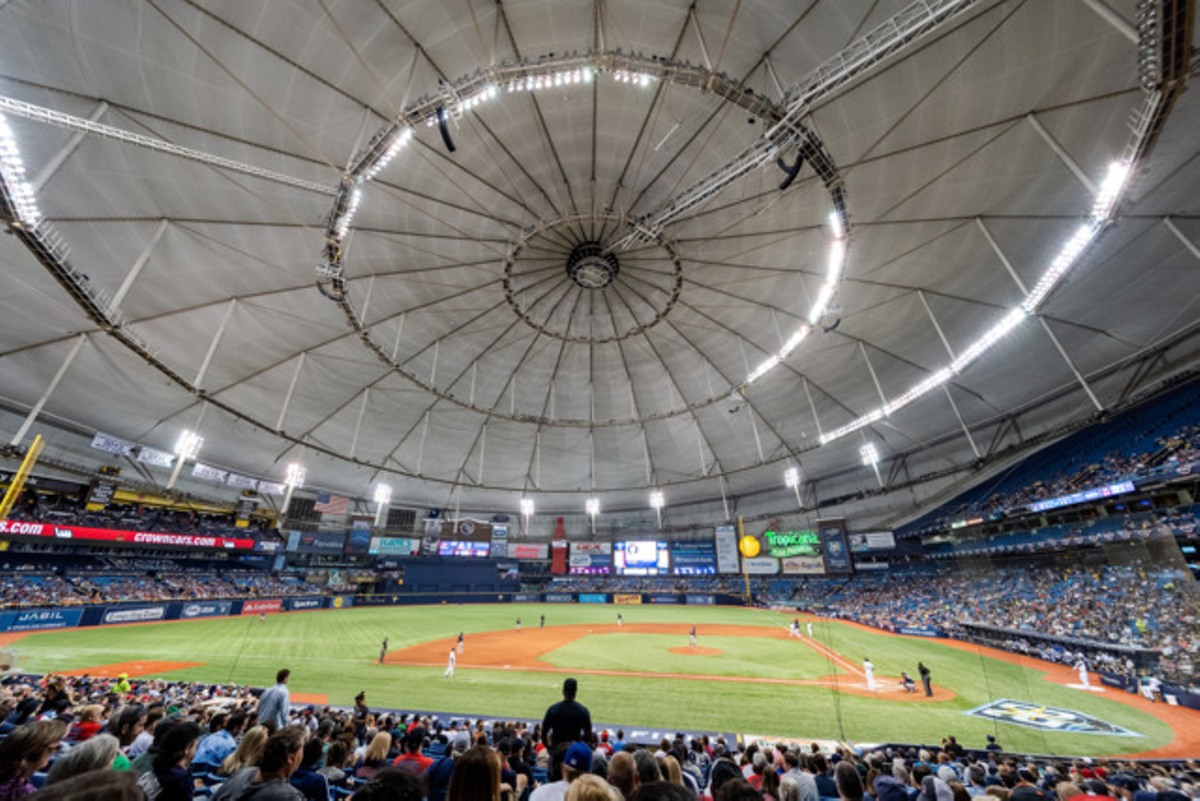 Despite the support of a small handful of wealthy locals and the editorial board of the Tampa Bay Times, not everyone is in favor of spending millions in taxes on a new Rays stadium, especially the one that is designed to remain empty for half a season.
In response to what he says is a 'total plan', local podcaster and former WDAE radio host JP Peterson is planning a 'Save Our Rays Full Season' rally in Ybor in February to protest the owner's 'sister town' Principal Stu Sternberg. plan calling for new stadiums in Montreal and Tampa's Ybor City.
"'Save' because he's threatening to move the team," Peterson said in a phone call with Creative Loafing Tampa Bay. "'Our', because it's not just Stu Sternberg's team, it's Tampa Bay owned, and obviously, 'Full Season', because, you know, we're adamantly against the idea of ​​a half season."
Arguing that the MLB Players Association will not approve a season where players are forced to live in Montreal and Tampa, and that the temperature among local fans is extremely negative, Peterson says that two feasibility studies from the Tampa Sports Authority (TSA ) will be released soon. studies will show that the "sister city plan" just doesn't make sense on paper.
"Look, the TSA is going to say this half season is unachievable," Peterson said. "Numbers don't work. It's not worth $350 million in public money to have half the baseball games in a 'boutique stadium', we're not going to do that. But whatever for Stu, he wants two municipalities to pay for half the stadiums, right? And then he got three television contracts. An English Canadian contract, a French Canadian contract and then the Tampa Bay contract. That's where the money is for him.
As the Field of Schemes blog points out, one of the TSA studies is "led by Irwin Raij, who previously worked for MLB on both the Montreal Expos move and the pursuit of a contract with Oakland Stadium A".
"So you know he's unbiased," the website added. "No, not 'impartial', what's that other word…"
It should be noted that no exact dollar amount has been associated with the new stadium concept. However, a recent poll sent out by Tampa Mayor Jane Castor's re-election campaign asked residents if they would be okay with publicly subsidizing $350 million in stadium money, while Sternberg is paying $350 million. extra dollars.
But Peterson and his 40-50K listeners aren't the only ones against the concept. Despite the oddly inaccurate framing of this Tampa Bay Times headline, Mayor Jane Castor actually says in the article that she opposes the split-season idea. Additionally, last October, a Canadian non-profit organization unveiled a new billboard along I-275, just off Tropicana Field in St. Petersburg, reading, "Dear Rays, Montreal Won't Pay for your new stadium. Sincerely, Taxpayers.
At this time, no specific date has been set for the "Save Our Rays Full Season" march, but Peterson is asking all fan groups interested in participating to email him at [email protected]. "So far, Lightning fan groups, Buccaneer fan groups are reaching out and saying, 'We're all in, what do you want us to do? '" Peterson added.
The JP Peterson Show airs weekdays from 10 a.m. to noon EST.