Tequila tasting event helps send academics to college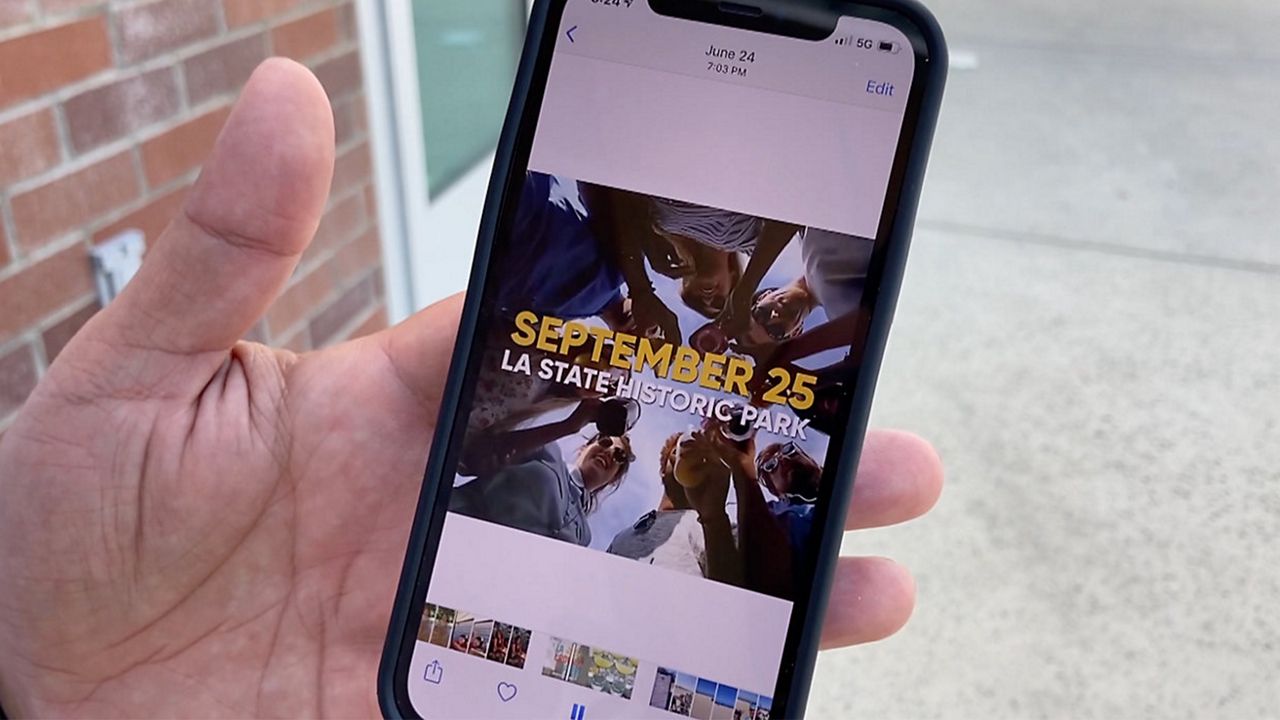 An organization is raising funds to send local students to college for the third annual Los Angeles Tequila Festival. The Andrés y María Cárdenas Foundation provides assistance to students in certain high schools in the northeast of the San Fernando Valley.
Cal Lutheran University sophomore Jackie Mendez received the scholarship and said she was grateful because it was not an easy road.
"It was set in stone to go to college," she said, adding that college is expensive. "I wanted to do something better for myself and my family."
She is the first in her family to go to college and hasn't had many examples of navigating the process.
"It was really hard for me to find the resources to try and get the extra money I needed. My advisor helped me get additional scholarships," Mendez said.
It was there that she heard about the Andrés y María Cárdenas Foundation. Andrés and María's children created the foundation to honor their parents who came from Mexico to San Fernando 50 years ago and worked hard to send them to college. They wanted to help other students achieve their dreams.
Besides the tuition fees, there are books, travel and accommodation. It all adds up. Mendez has two jobs in addition to her classes to cover costs, so she was grateful to have been chosen to receive the scholarship.
"Besides taking out loans, you always have to shell out. Books are really expensive," Mendez said.
The foundation serves students in the region where the Cárdenas family has raised their family since 1997. It is a predominantly Latino community, so 98% of the recipients are Latino. Brian De La Rosa, chairman of the board, said the foundation wanted to not only provide funds, but also mentor them.
"As the board of directors, as well as the founding members of the foundation, come from the community and understand the struggles and difficulties that they must go through every day to go to school, to succeed and to continue their studies at university. Because we know that, we understand that many of them are the first generation in their families to go to college. Parents and family members may not even know about the university, "said De La Rosa.
This year, the goal is to raise $ 400,000 to help more academics through the third annual LA Tequila Fest. It may sound like a simple day of tequila tasting, but De La Rosa said that with this rebranding, he hopes that a fun event will allow them in a few years to raise $ 1 million a year to continue their mission. on a larger scale and even expand to more neighborhoods.
"I would like to say that we are not only a scholarship, we also mentor students up to college to ensure their success," said De La Rosa.
Mendez said that without the support of the community, she could not achieve her dream of becoming a pharmacist.
"People work hard for their money. I know what it's like to make a dollar. It makes me really happy that people want me to be successful and be there for me," Mendez said.
The LA Tequila Fest will be held Saturday from 2:30 p.m. to 6:30 p.m. at LA State Historic Park. The event will feature tequila tastings, music, games, food and more. For tickets, click here.