Why food security is an opportunity for the resource supply chain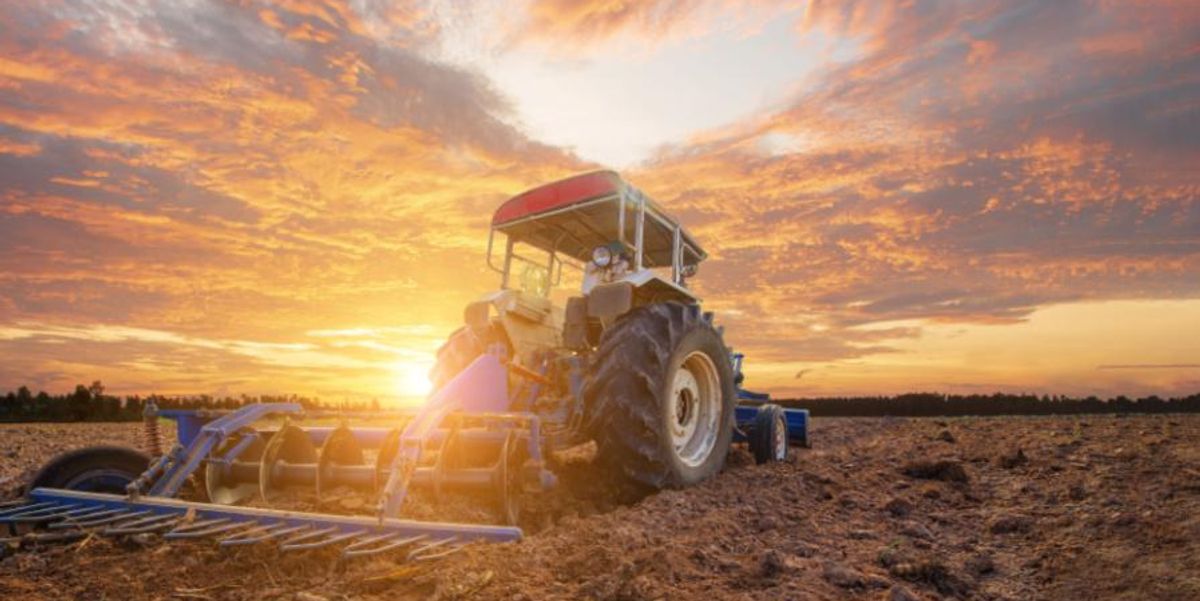 There was a time when the food supply chain was simple, localized and cyclical. But those days are far behind us. As the world's population continues to grow, the demand for food has far exceeded the production capacity of simple agriculture.
Today's food supply chain is incredibly complex, with multiple layers of the supply chain, billions of players and trillions of transactions. Unfortunately, due at least in part to this complexity, it is also increasingly unstable and increasingly prone to disruptions or interruptions. Food insecurity is a growing problem in the developed and underdeveloped worlds, and it has worsened exponentially due to recent events.
Even major economies like the United States are affected. Potassium – one of the three essential materials for agriculture – is in short supply, as the country only produces around 5% of what it needs domestically.
---
As global supply chains continue to become more unstable, it is imperative that the United States establish its own domestic supply of critical agricultural materials.
Food insecurity is a growing problem
Almost every country in the world has experienced rising food prices this year.
The cause is multiple. Several disruptive events during the pandemic, from COVID-19 itself to incidents such as a container ship blocking the Suez Canal for six days and the Australian wildfires have already laid the groundwork for instability. widespread in the supply chain. Now, in the midst of labor shortages, soaring fertilizer prices and currency devaluations, the war in Ukraine has created what the United Nations Office for the Coordination of Humanitarian Affairs calls a perfect storm for food insecurity.
"This would be difficult under any circumstances, but the rise in food prices comes after a series of challenges that have already increased costs, reduced incomes and exacerbated instability," he added. an OCHA press release says. "1.7 billion people – of whom 553 million are already poor and 215 million are already undernourished – are expected to be severely exposed to at least one of three global transmission channels of the Ukraine crisis: rising food prices, rising energy prices and tighter financial conditions."
The World Bank adds to this, predicting that in the coming months access to fertilizer will represent a significant challenge for agricultural producersnoting that Russia and Belarus are major exporters which together account for 38 percent of potash fertilizers in the world.
It is important to note that global hunger and food insecurity are not new problems, however. In 2017, for example, more than 821 million people faces chronic food deprivation. The causes, according to World Vision non-profitinclude poverty, climate change, economic downturn and geopolitical instability.
Conflict remains the main culpritwhich accounts for 60 percent of all problems with the global food supply chain and around 80 percent of the UN's humanitarian funding needs.
However, food insecurity does not only affect underdeveloped countries or countries in conflict. This is valued that even in rich and highly developed countries, up to 20 percent of the population may experience household food insecurity. In the United States, it's an issue that massively affects people of color — Feeding America valued that 21.3% of black people experienced food insecurity in 2020 compared to a national average of about 12.5%. In 2019, before the pandemic, people of color were still disproportionately affected by food insecurity, with 15.8% Latinos, 19.3% non-Hispanic blacks and 23.5% Indigenous people affected compared to 8 .1% non-Hispanic white. .
The solution to this insecurity, both nationally and internationally, is not easy. But it starts with a focus on agriculture. Farms and the entities that supply them with materials such as fertilizers are the foundation of the food supply.
When the bedrock collapses, everything else collapses with it.
Facing the material challenges of agriculture
Agriculture has always been extremely important to civilization. It was agricultural progress that ultimately enabled mankind to create the first cities in history. It was agricultural progress that enabled these towns to blossom into societies, then into kingdoms, then into countries.
And it is agricultural advances that are both the cause and the solution to today's challenges in our supply chain.
As mentioned, the modern food supply chain is incredibly complex. Rather than individual farms and farmers supporting their communities, it focuses on high productivity, high input, high volume, centralization and value. Farms, taking advantage of feed and fertilizer supplied to them by input suppliers, send crops and livestock to be processed.
Once processed, the food is then sent to distributors, who pass it on to retailers who ultimately sell the finished product to consumers. There are many potential points of failure in this supply chain. But none are as pronounced as the distribution problems – particularly regarding the supply of fertilizers.
Large-scale agriculture relies heavily on synthetic fertilizers composed primarily of nitrogen, potassium and phosphorus, the three most essential elements for plant growth.
Nitrogen promotes growth, leaf expansion and biomass production. Phosphorus is essential for photosynthesis. Finally, potassium – primarily from various salts known collectively as potash – increases yield, supports plant growth, improves disease resistance and improves water retention.
Farms and farmers constantly need to replenish these three materials. Unfortunately, the world is currently facing a global shortage of both nitrogen and phosphorus, aggravated by a concomitant potassium deficiency. Currently, Canada is the largest potash producer in the world, followed by Russia, Belarus and China.
With many investors currently eyeing Canada to potentially fill the global potash production gap, the U.S. must increase national production. It cannot afford to rely solely on its business partners. Addressing global shortages and addressing the food crisis requires every world leader to do their part.
National production must be increased.
A national supply chain is the key to sustainability
The good news is that while there are few US public companies that work primarily in potash, there are still several that show great promise. Many of these organizations operate in the Paradoxical Basin in Utahwhich contains about 25% of the potash deposits in the United States.
These deposits are extremely underdeveloped. Currently, there is only one mine in the area, Cane Creek, owned and operated by Intrepid Potash (NYSE: IPI), the nation's largest potash producer. Intrepid Potash also has a mine near Carlsbad, New Mexico and Wendover, Utah.
Paradox Basin is not unique in terms of underdevelopment, mind you. The United States Geological Survey estimates that there are 7 billion metric tons of potentially accessible potash in the United States.
Sage Potash is among the companies looking to develop these deposits. The company took a more modern approach to potash production. Known as solution mining, it involves drilling down to a potash deposit and then injecting a heated brine solution.
Once the solution has dissolved the potash, it is then pumped to a solar evaporation pond on the surface, where the mineral recrystallizes as the water dissipates. This technique is more cost effective, efficient and environmentally friendly than traditional potash production, which typically involves underground or surface mining.
Another company involved in potash production in the United States is Nutrien (TSX: NTR, NYSE: NTR).
Carry
Food insecurity is an urgent global problem and it will only get worse. The first step to solving the problem is to ensure that farms and farmers have the materials they need to increase production. Potash-producing companies will play a central role in this regard, and the potash market could therefore well represent an attractive investment opportunity.
This INNSpred article is sponsored by Sage Potash. This INNSpred article provides information sourced from the Investing News Network (INN) and approved by Sage Potash to help investors learn more about the company. Sage Potash is an INN customer. Company campaign fees allow INN to create and update this INNspired article.
This INNSpred article was written to INN editorial standards to educate investors.
INN does not provide investment advice and the information in this profile should not be considered a recommendation to buy or sell any securities. INN does not endorse or recommend the activities, products, services or securities of any company featured.
The information contained herein is for informational purposes only and should not be construed as an offer or solicitation to sell or buy any securities. Readers should do their own research for all publicly available information regarding the company. Before making any investment decision, readers are recommended to consult Sage Potash directly and seek advice from a qualified investment adviser.